Whats on in Maldon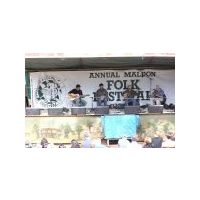 Whats on in Maldon
October 2017
Mt Tarrengower Historic Hill climb. 14th and 15th October.
More information at http://www.facebook.com/Mt-Tarrengower-Historic-Hill-Climb-152355938301991/?fref=ts
November 2017
44th Annual Maldon Folk Festival. 3rd to 6th November 2017.
Come and enjoy the Folk Festival in the beautiful town of Maldon.
More information at http://www.maldonfolkfestival.com
Maldon Shopping spree. Evening of 30th November 2017. Most shops stay open late and offer discounts to customers. Tickets available from Maldon Primary School.
Register as a customer of this website for futher offers on the night.